Christian Stromberger's Website
Hi 👋, and welcome to my w e b s i t e, very glad you are here. Feel free to poke around, and make sure to feed the fish on your way out!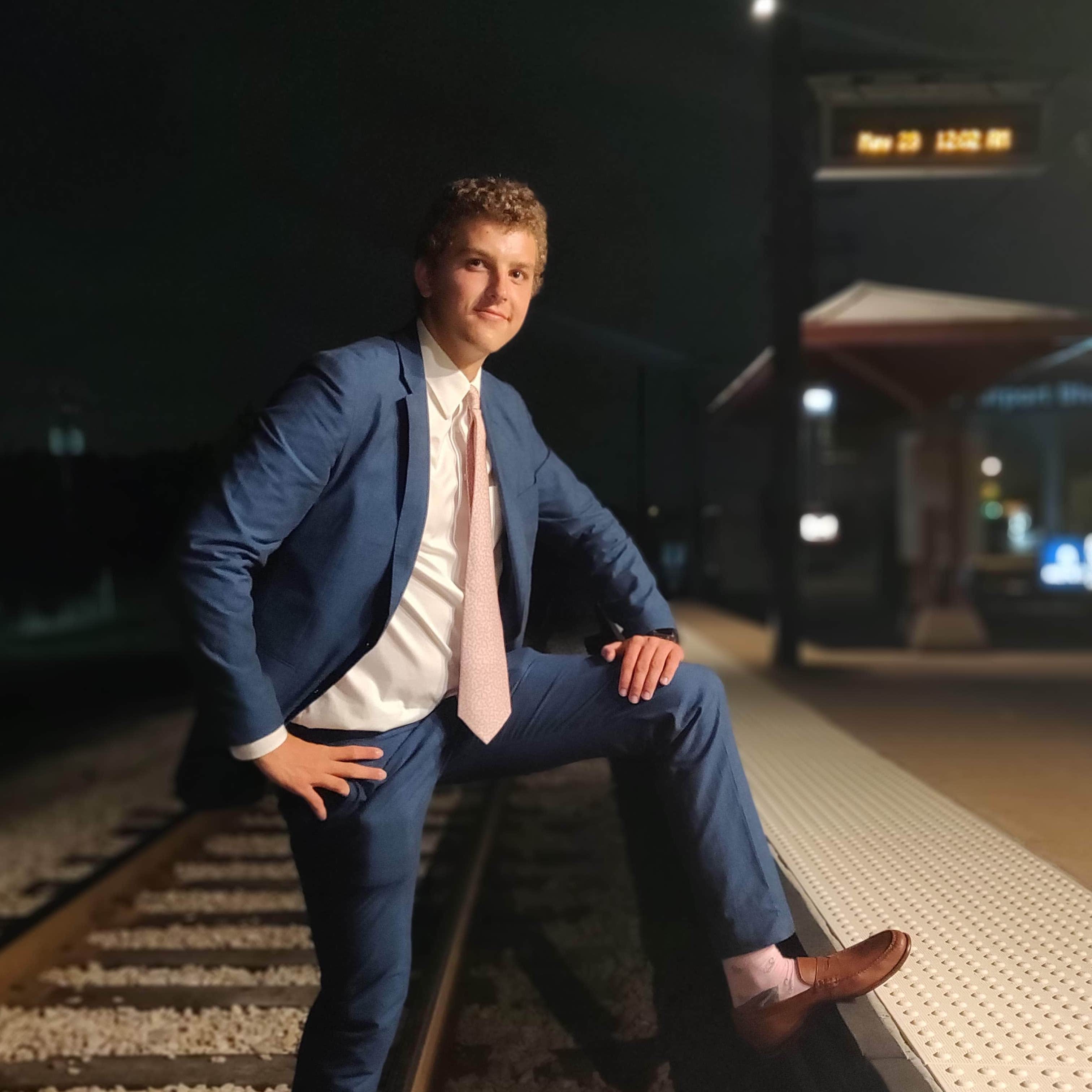 As you've surely guessed by now, my name is Christian Stromberger. I'm originally from Austin, TX, 🏡 where I grew up on breakfast tacos 🌯 (La Cocina de Consuelo is the best in town... change my mind 🧠). Currently, I am a mechanical engineering major 🤖, computer science minor 👨‍💻, and D3 baseball player ⚾️ at the California Institute of Technology (Caltech) in the class of 2023! During the summer 🌞 of 2020 I did research for the Gharib Resarch Group creating a mechanical fish fin 🐟 to study the effects of different length to hight ratios on swimming, and I taught 👨‍🏫 an introductory class on Julia (the programming language) to high school students 🏫 through MIT's High School Summer Program (HSSP). Before all that, I graduated from LASA high school in 2019 (go Jags 🐆!) where I played baseball, built sets for the theater department 👷‍♂️ , and helped start the chess club ♟. Outside of school, I spent a lot of my time volunteering for the Thinkery, Austin's children's museum. I loved teaching the kiddos 👶 about STEAM (science 🧪, technology 💻, engineering 🔨, art 🎨, and math 🧮). I also spent time (some may say too much) playing Minecraft 🎮 and Kerbal Space Program 🚀, two dream games for a mechanical engineer.
---